Obituary for Cornelis J. Bakker
Reverend Cornelis Johannes Bakker, "Neil," Chaplain(Lieutenant Colonel) USAR retired, age 97, passed peacefully with family at his side Sunday, August 10, 2014.
Born 1917 in Amsterdam, Netherlands, emigrated to the USA with his parents, Hendrik and Dina Bakker, at age 8. Raised in Patterson, NJ. he adopted to and served his country in numerous ways over his lifetime while continuing to have a keen interest and connection to his birthplace.  Devoted father and husband he is survived by his loving wife of 57 years, Melba Ann (Brewer) Bakker, his devoted daughter, Stephanie A. Bakker of Arlington, MA. and his sister Henrietta (Bakker) Weiting of Hawthorne, NJ. Father of son Frederick J. Bakker (deceased) and the brother of Louise(Bakker) Kantor (deceased). Was the uncle to numerous nieces and nephews.
Neil served with the US Army, 22nd. Armored Engineers, from 1941 to 1946 in the main capacities of Transportation Officer and Tank Platoon Commander as well as several other roles. Saw combat duty with the 752nd. Tank Battalion, "A" Company attached to 5th. Army in Italy, the Alps and bordering Yugoslav—His Tank Battalion was one of the first armored battalions to receive the Presidential Citation during WWII. Upon return at the end WWII he received his Bachelor's Degree in Government and Affairs from George Washington University(1949).
He then returned to Germany as a Kreis Resident Officer, Office of US High Commissioner for Germany, working as liaison between German civil government and the US military as restructuring of the country continued after the war. 
Upon return to the US he performed duties as the Assistant Field Director, American Red Cross in different areas around the country. It was at this time he took a liking to the Caribou area, and as it turned out, to a certain young woman who would later become his wife. He then began work as the Executive Secretary, Caribou Chamber of Commerce. While residing in Caribou his longtime interest in sports cars enticed him try his hand at owning and operating a shop for foreign sports cars and in founding the Northern Maine Auto Sports Club and Gaspe Rally Races which he and his wife participated in and which for many years was the most extensive sport car rallies in North America.
During the Korean War Neil was called up by USAR Reserves to once again serve by training armored units stateside and to perform duties of Army Chaplain.
He began what was to be his main calling in his life's work, becoming the  Minister at the First parish Universalist Church, Saugus, MA. while continuing his education and receiving his Masters of Divinity Degree from Harvard University Divinity School(1963).
He became the Minister, First Unitarian Church, Gardner, MA. and to date is its longest serving Minister. He concurrently worked as Protestant Chaplain, Gardner State Hospital and was very involved in the community and in developing youth programs. He and his family then moved to Barrington, RI. when he became Minister of the First Unitarian Church, Providence, RI. He later moved to their present family home in Providence after retirement. He also ministered at several regional churches as a guest minister and is Minister Emeritus of the First Universalist Church of Providence, RI. and the First Unitarian Church of Gardner, MA.
He developed, was a member, and sat on numerous boards and advisory organizations as a volunteer and for special tasks. Some that he worked with or was involved with are listed here:
The North Worcester County Council for Children; the United Fund; United Way; the Red Cross; the Police review Board; Region2 Drug Review Board, Dept. of Mental Health; the Gardner-Athol Area Mental Health Association; the Gardner-Athol Area Mental Health and Retardation Board; Gardner Explorer Post 7; The Clear Light Society,  Boston, MA; the North Atlantic Inter-district Council of the Unitarian Universalist Association; the Massachusetts Council of Churches; He was a Master Mason, The Grand Lodge of Masons in Massachusetts for 48 years;  the Association of Professional Chaplains; US Army Retired Reserves; Delta Phi Epsilon Fraternity, National Foreign Service; Reserve Officers Association of the United States; the Association of Mental health Clergy; the Unitarian Universalist Ministers Association; the Doolittle Home, Foxboro, MA: the Hemlock Society USA; the Human Rights Committee, RI; the Hamilton House; the C.G.Jung Center; the Netopian Club; the Krishnamurti Society; the Hope Lodge, AF&AM; the Ovila Case Post 905, veterans of Foreign Wars; The Art Students League of New York and the Art Club of Providence.
Former instructor of Tai Chi classes for seniors @ Hamilton House in Providence; Former DJ and host of "Divertimento" on WRIU in Kingston. Numerous other committees and workshops were participated and/or led by him.
Neil was curious of the nature of how things worked and how they worked together. He avidly sought understanding of himself and the world around him. He loved, enjoyed and supported a wide spectrum of arts, sciences, music, and the humanities. He had lifelong interests in stained glass, etching, trains, sport cars, fairs, foods, bicycling, hiking, and travel in the USA, which he thought was beautiful—he visited 48 states only missing out on Alaska and Hawaii—and to more far flung locals such as China and Japan. He was particularly moved by an early trip thru Turkey and a later in life trip with his daughter to Machu Pichu. Neil was a talented artist and photography enthusiast who leaves a large collection of his world wide photos and many pieces of artwork. To say he had a love of classical music and opera would be an understatement and he amassed a large collection over the years and enjoyed many a live concert or production. He had a special interest in stain glass since working as an apprentice in New Jersey and New York before being drafted into the army. The army recognized his art talent and he spent the early portion of his service doing the illustrations for military training manuals. He had a love for steam trains and would have loved conducting a steam engine if had been able. He began Tai Chi at age 64, attributing its form of exercise for the benefits he felt were instrumental for his health in later years. He was a true Officer and a Gentleman of a rare cloth. As he said in parting…"So long!"
 


Relatives and friends are invited to attend a memorial service on Sunday, September 14th. @ 3pm at the First Unitarian Church, One Benevolent St.(corner of Benefit) Providence. Reception to follow at the Family's home.
In lieu of flowers, donations in Neil's memory may be made to the First Unitarian Church, Providence or to Hamilton House, Providence or the VNA of Rhode Island Hospice who took such good care of him

To send flowers or plant a tree in memory of Cornelis J. Bakker, visit the Tribute Store.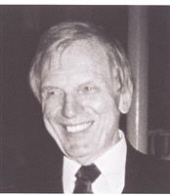 Thank you for sharing your
memory of Cornelis
Provide comfort for the family by sending flowers or planting a tree in memory of Cornelis J. Bakker.
No thanks, please don't show me this again.