Obituary for George Maranjian
George Maranjian, cherished by many, died peacefully at home on February 1, 2016, at the age of 90. George was born on October 27, 1925, in Boston, to Siranoush (Shirinian) Maranjian and Hagop Maranjian. He lived in Boston until about age 10, at which time he and his family moved to a chicken farm they bought in East Bridgewater, Mass. He graduated from Harvard University, class of 1947, and later pursued a graduate degree in anthropology there on the G.I. Bill. George was part of an archaeological dig in Shanidar cave, Iraq, in the 1950s, that discovered noteworthy Neanderthal remains.  He traveled extensively throughout Pakistan and Afghanistan as part of an exploratory archeological team, and stayed on in Afghanistan to complete his academic field work, which included conducting population studies, measuring heads, and typing blood.  George served in the army at the end of World War II, and was stationed in the Philippines as a medic.
 
In the early 1950s, George took a job with the Arabian American Oil Company (Aramco) as an anthropologist when the company was on the cusp of a major expansion and was trying to integrate its operations and workforce into a theretofore largely nomadic culture. While living and working in Dhahran, Saudi Arabia, George learned Arabic and conducted studies of the company's workforce and local populations.  One major achievement was discovering the prevalence of sickle-cell anemia in the region.  
 
On a 1954 visit to his uncle in Alexandria, Egypt, he met Rosy Noradounkian, whom he eventually persuaded to marry him. They were married in 1958 in Beirut, Lebanon, in the midst of that country's first civil war, and then lived in Dhahran, where they raised two daughters and a cat.
 
Always an avid explorer, during his Aramco years George regularly took his family on trips around the world.  He spoke several languages, including Armenian, Arabic, Farsi, and French.
 
George retired from Aramco in 1976 and relocated to River Vale, New Jersey, where he was active in local government, serving on the school board and running for mayor.  He co-founded an investment club, joined the Armenian Presbyterian Church and then, later, the West Side Presbyterian Church, through which he participated in a prison outreach program and tutored low-income high school students.
 
Later in life, he and Rosy relocated to North Providence, RI, where he was a regular and jovial presence in the lives of his daughters and granddaughters. He joined Providence's Central Congregational Church, where he enjoyed the services and made many new friends. Despite the sudden loss of most of his vision late in life, he remained the same sociable, open-minded, curious, generous person -- immensely content with his life, always interested and interesting, happy and chuckling.
 
Throughout his life, George loved crossword puzzles, football, newspapers, progressive politics, and gatherings with family and friends. He will be remembered as a kind, compassionate, witty, and wise man with a dry sense of humor.
 
George is survived by the absolute love of his life and wife of 57 years, Rosy, of North Providence; his daughters, Selena (and partner Charlotte Crist), of Barrington, and Emily, of Providence; and his delightful granddaughters Constance (Coco) and Phoebe, of Providence.
 
Visiting hours will be from 5:30pm to 7:30pm on Friday, February 5, at the Monahan Drabble Sherman Funeral Home, 230 Waterman St., Providence, and a memorial service will be held at 11am on Saturday, February 6, at Central Congregational Church, 296 Angell St., Providence. In lieu of flowers, donations may be made to The Armenian EyeCare Project, P. O. Box 5630, Newport Beach, Calif., 92662 (www.eyecareproject.com).
Read More
To send flowers or plant a tree in memory of George Maranjian, visit the Tribute Store.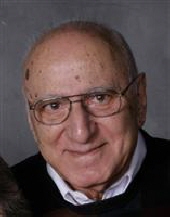 Thank you for sharing your
memory of George
Provide comfort for the family by sending flowers or planting a tree in memory of George Maranjian.
No thanks, please don't show me this again.