Obituary for Buddy
Normand Albert Rousseau Jr, (Buddy)
67, of Nottingham NH, and formerly Central Falls, RI, passed away peacefully surrounded by his family at Hope Health Hospice Center, in Providence on Sunday Morning February 13, 2022.

Buddy started feeling sick in late November, at Christmas he was in great spirits. He and Paula had their yearly Florida vacation planned to Daytona Beach. Bud couldn't have been more excited to go to the Rolex 24 Race in Daytona. Paula and Bud drove to Daytona and that is where things took a turn for the worst, really quick. He went to the ER there on February 1st. February 7th the doctors said things were too advanced for surgery or treatment. He was given weeks to a month… which quickly turned to days. It all happened so fast.

Buddy is survived by his loving Wife Paula Rousseau(Branch) loving daughters, Jocelyn Mello and her husband Tim of Lincoln, RI. Chelsea Smith and her husband Zach Smith of Smithfield, RI. Stepson Aaron Monastesse and his wife Jennifer of Scituate, RI. Stepson Kyle Monastesse of Lincoln, RI; cherished grandchildren, Ethan, Leighton, Luke, Hadley, and Brayden.

Buddy was a mechanic for most of his life. He was also a magnificent musician who loved to play his guitars. He was infamous for making up silly songs for his daughters and grandchildren. He loved being on stage… he was a member of the Bona Fide Blues Band, in Rhode Island for years where he made lifelong friendships with his band mates.

Buddy loved to adventure outdoors, and he loved a good campfire. He loved to travel, go to concerts, dance, and sing. He was the life of the party, he always danced like no one was watching, and for sure marched to the beat of his own drum… it was Bud's way or the Highway. He was an old soul but young at heart. An adrenaline junkie… summers spent at the beach, dirt biking, or even cliff diving, winters spent skiing and snowmobiling.

Buddy and Paula loved snowmobiling they found themselves traveling up North every weekend to the snow-trails in the White Mountains. In 2001 they officially moved to NH. Once in NH Buddy worked for a few local auto part stores and then found a home at Santa's Village. It was initially a seasonal gig that just stuck… He was Buddy The Elf, and an integral part of Santa's Village.

Buddy and Paula lived in a few towns before they set down roots in the Town Of Stark, NH. Stark is home to one of the cutest covered bridges, the Percy Peak Mountains and Christine Lake, all of which were a stones throw from their home. They bought an old farmhouse, which turned out to be great for keeping Buddy busy in his down time. Anyone who knew Buddy, knew he was not one for sitting on the couch and watching tv. In fact they didn't even have a tv in their living room. It was filled with guitars, cd's and records, enough music to last a lifetime. If he wasn't working in the yard or on the house, you could find him in there playing his guitar.

Buddy officially retired in 2019, and he and Paula bought a Riverside White Retro Camper and started a new chapter — Camping life. He even persuaded his two very non camper daughters to take the kids up camping for a weekend… they survived and Grandpa Bud was so happy. In typical Bud fashion he made friends with all the campers and was soon helping the owner Kevin with landscaping and things around the campground.

Bud and Paula sold their home in Stark in Dec 2020. They moved to Nottingham NH which was much closer to family and friends back in RI. They also found a new campground close by on a Lake. This is where they really enjoyed their days; kayaking, building fires, dancing, and being with friends. He made many new friends here and would help out his friend Richie at his dealership from time to time to help
pass the time.

His greatest time spent was with his grandchildren, for he too was just a big kid at heart. Grandpa Bud made it home for most of the Holidays and he was able to join in on most of the family vacations too. They didn't realize they were making memories, they just knew they were having fun…. The memories will be cherished forever.

To say Buddy will be missed is an understatement. The love he gave to all of those around him will remain in their hearts as they grieve the loss of such an incredibly charismatic man. His smile, his laughter, his jokes, his light, his candor, and especially his love will forever be remembered by the lives he touched along the way.

A celebration of his life will be held at a later date.
Read More
To send flowers or plant a tree in memory of Buddy, visit the Tribute Store.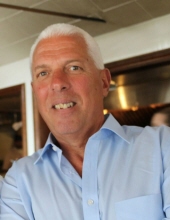 Thank you for sharing your
memory of Normand
Provide comfort for the family by sending flowers or planting a tree in memory of Buddy.
No thanks, please don't show me this again.