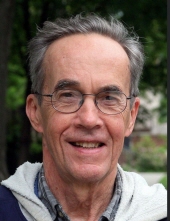 Obituary for Donald S. Blough
Donald S.Blough died peacefully on September 6, 2022 at The Bethany Home of Rhode Island, of complications related to a stroke. Born in Madison, Wisconsin in 1929, he grew up in Cincinnati Ohio, Chicago, Illinois, and Arlington Virginia and earned a BA from Swarthmore College and MA and PhD degrees in psychology from Harvard University. In 1954 he married Patricia McBride, an MA student in psychology at Tufts who worked as a research assistant at Harvard. They moved to Rockville Maryland, where Don worked at the National Institute of Mental Health. In 1958 they moved to Providence RI where Don joined the faculty of the Psychology Department at Brown University, with which he remained affiliated for the rest of his life, ultimately as Edgar J. Marston Professor Emeritus.
Don made seminal contributions to the study of visual perception in animals, publishing dozens of scholarly articles, including several coauthored with Pat, with continuous grant support for his lab from 1958 to 2010. He was a pioneer in the use of computers in such research, first programming a LINC computer in machine language to run experimental apparatus and gather data in the mid-1960s. He served twice as Chair of the Psychology Department at Brown, taught Introductory Psychology to thousands of undergraduates, and mentored dozens of graduate students. He served on many department, university and professional committees, and on the editorial boards for several journals, including as one of the founding editors of the Journal of the Experimental Analysis of Behavior.
In later years Don remained very active. He sang bass with the Providence Singers for 25 years. He resumed his painting hobby and became an artist member of the Providence Art Club, with several exhibits of oil and watercolor paintings. He was a driver for the Village Common, and served as the chair of the resident's council at Medway Place. Don and Pat conveyed a great love of the outdoors to their children, with frequent visits to the family's cabin on Candlewood Lake in Connecticut along with many hiking, skiing and camping expeditions in New England as well as road trips to the Rocky Mountains and western states.
Don was an inveterate do-it-yourselfer, always building or fixing something whether at home in Providence or, especially, at the Candlewood Lake cabin. Finally and perhaps most importantly, he was a beloved father and grandfather, a constant if understated presence unfailingly supportive through all failures as well as successes.
Don was preceded in death by his wife, Patricia. He is survived by his brother, Richard of Chicage, IL, his sons Douglas of Walnut Creek, CA and Stephen of Providence, RI, his daughter Kathryn of Northfield, MN, and grandchildren Dylan, Noah, Meghan and Kelsey.
Contributions in his memory may be made to the Providence Singers (www.providencesingers.org) or the The Village Common of Rhode Island (providencevillageri.org).
A Memorial Service will be held at a later date.
Read More