Obituary for Simone P. Joyaux
Simone Patricia Joyaux
July 23, 1948 - May 2, 2021

Simone was in demand internationally as an expert speaker on nonprofit fund development and boards. She authored three books that became industry standards: Keep Your Donors (co-written with husband and donor communications specialist, Tom Ahern); Strategic Fund Development (now in its 3rd edition); and Firing Lousy Board Members (and Helping the Others Succeed).

She is survived by her siblings, Nicole Kramer; Andrée, Paul, Philippe, and Alain Joyaux. She was the first child of Jane Peckham Joyaux and Georges Joyaux.

Simone never thought she'd done enough to help. Here's what happened between the beginning and the end, in her own words:

Who I Am

Simone P. Joyaux – Pronounced: See-mun ZhaWHY-oh

Don't worry about mispronouncing it. I'm not offended.

The "P" stands for Patricia. I'm not sure where that name came from. I asked my mom once and she responded with something like, "I guess your dad and I liked it." My first name was my French grandmother's name. My last name, Joyaux, is my family name. My father was French and moved to this country as an adult after World War II. We returned to France regularly to visit. Because of my upbringing, I consider myself more internationally inclined than American inclined.

My credential, ACFRE, means Advanced Certified Fundraising Executive. I received my initial certification, CFRE, in 1984. I was one of the first to achieve the credential of Advanced Certified Fund Raising Executive (ACFRE) in 1994. I'm one of a small group worldwide holding advanced certification in the fundraising profession, accomplished through a rigorous peer review process that demonstrates an advanced level of fundraising knowledge and professional competency.

My credential Adv Dip refers to the International Advanced Diploma in Fundraising (IADF). Nowhere before had there been an international masters level qualification in fundraising. In 2013, I volunteered to participate in this new education program, developed through an alliance between AFP (Association of Fundraising Professionals), the IoF (Institute of Fundraising, U.K.), and the European Fundraising Association. This new common curriculum is still taught in the U.K. Unfortunately, AFP Global discontinued this program after just 3 years.

In 2019, I received the honor of FAFP, AFP Distinguished Fellow.

And in 2020, I participated in the first comprehensive education program in philanthropic psychology, at the Institute for Sustainable Philanthropy (UK). With hard work, I received my certificate in phil psych. Check out this unique program . . . teaching us fundraisers how to understand our donors through psychology . . . and how to apply this new learning for our organizations.

Colleagues around the world describe me as one of the nonprofit sector's most thoughtful, inspirational, and provocative leaders. I'm proud of that description. I see myself as a change agent, an agitator. Whether it's asking essential cage-rattling questions . . . or proposing novel approaches . . . or advocating for change . . . that's me.

In case that scares you, don't worry. I take good care of my clients. I'm your trusted advisor, even in areas that have nothing to do with what you hired me for. And I do the same with students and audience members. I get calls and emails from people all over the world asking for my advice, explaining a problem and asking for help. And sometimes, people just contact me because they feel secure telling me things and sharing their anxieties.

For me, philanthropy is both an avocation and vocation. I volunteer an average of 10 hours per week while working full time. My life partner and I contribute at least 10% of our income to charity annually and have bequeathed our entire estate to charity.

I received my M.A. in 20th century French and American Comparative Literature from Michigan State University.

I began my career in the nonprofit sector in 1975, serving as the executive director of an arts center and arts council in Lansing, Michigan. I served as chief development officer for Trinity Repertory Company (RI) from 1981-1988. I became a fulltime consultant in January 1988. I speak internationally.

As a volunteer, I've founded two organizations, the first iteration of a statewide arts advocacy organization in Rhode Island. And in 2000, I founded the Women's Fund of Rhode Island, a social justice organization.

I regularly serve on boards, including:

• Institute for Sustainable Philanthropy, United Kingdom: Board member, 2018-2020
• Hartsook Centre for Sustainable Philanthropy, Plymouth University, United Kingdom: Advisory Board, Chair 2014-2018
• Planned Parenthood of Southern New England: Board member, 2010; Chair 2014-2017
• Planned Parent Votes! RI: Board member 2010-2018
• Women's Fund of Rhode Island, Founder and Chair 2000-2008; Board member, 2008-2010
• CFRE International: Board member, 1997-2003; Chair, 1999-2001
• Michigan State University College of Arts & Letters Alumni Association: Board member, 1998-2001
• Rhode Island Coalition of Library Advocates: Officer, 1991-1993; Board member, 1994-1995
• Rhode Island Governor's Conference on Library and Information Services: Panning Committee member and delegate, 1991
• Rhode Island Arts Advocates: Founding President, 1984-1988; Board member, 1988-1990
• Family Foundation of North America (Alliance for Children and Families): Board member, 1993-1998
• Nonprofit Resources of Southern New England: Board member, 1998-2000
• State Arts Advocacy League of America: Chair, 1990-1991; Board member, 1986-1995
• Association of Fundraising Professionals (AFP): Officer, 1991-1993, 1995-1996; Board member, 1984-1990
• Positions in the AFP Rhode Island Chapter: Board member, 1983-1988; President, 1984-1987

Other volunteer positions: Officer and Board member, Sexual Assault and Trauma Resource Center of RI; Board member and Chair of MAPS Committee of the United Way of Southeastern New England; faculty for BoardWALK training program of the United Way of America; and President, Looking Glass Theatre. Board member, California Green Academy.

A celebration of her life is being planned for the future. Donations in her memory may be made to Planned Parenthood of Southern New England, 175 Broad St., Providence, R.I. 02903.
Read More
To send flowers or plant a tree in memory of Simone P. Joyaux, visit the Tribute Store.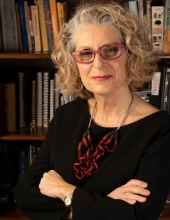 Thank you for sharing your
memory of Simone
Provide comfort for the family by sending flowers or planting a tree in memory of Simone P. Joyaux.
No thanks, please don't show me this again.