Obituary for Russell L. Langworthy
Russell Lamonte Langworthy, 92, died July 1, 2017 at Phillip Hulitar Hospice Center, Providence, after a long illness. He leaves behind his wife of 36+ years, Carol DeBoer-Langworthy, sons Mark and Peter, stepdaughter Sylvia Alexis Rolloff, daughter-in-law Patricia Muller and four grandchildren: Benjamin, Margaret, Willa, and Elk Langworthy. He had a long career as an anthropologist/sociologist and was Professor Emeritus of Sociology and Anthropology at Carleton College, Northfield, Minnesota.

Born August 9, 1924, in Hornell, New York to Artheda Hyde Langworthy and Lynn Langworthy, Russell grew up in Alfred Station and Alfred, NY. He completed one year of college at Alfred University before enlisting in the U.S. Army in the early years of World War II. On the basis of his facility with the French language, he was selected for the ASTP program at Brown University, which he attended briefly. Unable to find teachers of French for the course, the university closed the program and he was placed in the U.S. 59th Infantry as a rifleman. He served with the unit in Iceland until the U.S. Army "remembered" his ability to speak and read French and placed him in a combined U.S.-British-French intelligence unit at Oxford University that was tasked with gaining information on German troop movements in France before D-Day. He went into Normandy's Omaha Beach on D+5 after having been selected as one of the few troops to remain behind, should the invasion fail.

The invasion stalled around the city of Caen and Russ was seconded to work with the French underground behind German lines. Living in a French farming family's barn, he and his comrades scoured the countryside by night and sent reports back to England. Years later, in the 1980s, while a visiting professor at the University of Caen, he would be given the keys to the city by the mayor in appreciation for his service to France. Wounded in a nighttime operation, he escaped back to U.S. lines and was sent to Wheatley, near Oxford, to recuperate. As an ambulatory patient, he attended Magdalen College and heard world-class scholars expound theories of this newish field, anthropology. It was a life-changing encounter.

After the war ended, Russ returned to Alfred University and graduated magna cum laude with majors in history, French, and sociology in 1949. He won a Sterling Fellowship to Yale University and, with help from the GI Bill, received the Ph.D. in sociology/anthropology in 1953. He had planned to do a village study in then-French Indochina (Vietnam) for his dissertation, but the colonial authorities refused permission—possibly because of his prior association with radicals in the French underground. Standing under a portrait of Thorstein Veblen at Yale, he defended a dissertation on power relationships in a high school in Ipswich, Mass.—never dreaming that he would teach at Veblen's undergraduate school, Carleton College.

In fall 1953 he drove a new Studebaker to Northfield, Minnesota to take a position as instructor of sociology and anthropology at Carleton ~ and on to the state capital just in time for the Minnesota State Fair. There, on Machinery Hill, he found another community that would sustain him for decades: people interested in tractors, especially tracked vehicles. His lifelong love of antique tractors stemmed in part from the fact that his father had been a thresherman and agricultural machinery was very much part of Russell's young life. Working with former student-colleague William Ammentorp of Cannon Falls, Minnesota, he would develop and restore a significant collection of antique tracked tractors over the years. This activity amplified his lifelong personal and professional interest in cooperative farming and land use.

That fall he also met Margaret Wyman, an assistant professor of English, whom he married in 1954 in St. Paul, Minnesota. They had two sons: Mark (b. 1956) and Peter (b. 1958). In 1967 Peggy died. In 1970 Russell married Gertrude Seiler in Rome; this marriage lasted until 1976. In 1981 he married Carol Rolloff, a writer and editor, in St. Paul. Now known as Carol DeBoer-Langworthy, she teaches in the Nonfiction Writing Program of Brown University's Department of English.

A popular professor at Carleton College, Russell took leaves for study and work in Italy and India, as well as a full year (1977-79) for a tour of 27 monasteries around the globe. In the early 1960s he established the Associated Colleges of the Midwest India Studies Program that continues to this day. Based on these experiences, he developed particular interest and expertise in Indian and Italian societies. After retiring in 1986, he taught at University of Caen, Normandy, France. He also worked in Guinea-Bissau for AFRICARE and guided students studying abroad in Italy and Morocco through the School for International Training. Then, while teaching at Tartu University, Estonia, he directed George Soros' Civic Education Program for the Baltics for three years after the fall of the Soviet empire. Moving to Providence in 1995, he was part of a group at Brown's Watson Institute studying new land use patterns in Ukraine after the breakup of the Soviet empire ~ including fieldwork in Ukraine. Later in Providence he served as a docent at the John Brown House, the Nightingale Brown House, and led guided visits from 2003 to 2006 at the RISD Museum. He was a sustaining RISD docent thereafter and a devoted supporter of The Providence Athenaeum.

Russell's passions for music, literature, history and the arts amplified his lifelong interest in human relations and economic and social development, including land tenure systems and intentional communities. A funeral service is planned for 11 a.m. Wednesday, 9 August at St. Martin's Church, 50 Orchard Avenue, with private burial in Northfield, Minnesota in the fall.

In lieu of flowers, memorials are preferred to the scholarship fund of Alfred University. Gifts can be made to Alfred University and sent to University Relations, 1 Saxon Drive, Alfred, NY 14802. Please put Russell's name in the memo line on the check.
Read More
To send flowers or plant a tree in memory of Russell L. Langworthy, visit the Tribute Store.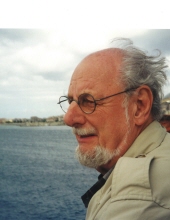 Thank you for sharing your
memory of Russell
Provide comfort for the family by sending flowers or planting a tree in memory of Russell L. Langworthy.
No thanks, please don't show me this again.