Obituary for John Russell Coleman
John R Coleman, Professor Emeritus of Biology at Brown University, died on December 14 at the age of 88 in Providence, RI. John is survived by his wife of 64 years, Annette W Coleman, his 3 children (Alan, Ben and Suzanne), his grandchildren (Helen and Owen), and his sister Marilyn.
John and Annette were extraordinary partners – they were world travelers working and exploring across 6 continents. Both were involved in activities to improve equity for all people, and raised their children to believe the same. They frequently shared ideas and observations on their research and each improved the other's work. Also, the two of them had a healthy professional competition and a very loving partnership - they made a terrific pair. When John showed Annette that one of his research papers appeared on the cover of the Journal of Cell Biology in 1999, Annette responded "I've been on that cover twice." Classic.
After retirement and later in life he remained active in many activities, including teaching and research at Brown, playing tennis until his mid 80's, and escapades with his buddy Little (a dog). He also developed a penchant for highly competitive ping pong with a fellow resident at Laurelmead, where John and Annette moved in 2007.

After his death, his children found stashes of chocolate in numerous locations in the apartment.
John received his bachelors from the University of Minnesota, where he held numerous jobs to pay his way through school including working in a cafeteria, working in a steel mill, and eventually working in a research lab. He obtained his masters in zoology from University of Indiana in 1957, where he also found the person who would become his partner in life, Annette. John obtained his PhD from Johns Hopkins with a dissertation on Deoxyribonuclease activities in the development of the frog, Rana pipiens, while Annette did her postdoc. They had their first child, Alan, in Baltimore before John finished his PhD. They then moved to Rhode Island where John became an Assistant Professor at Brown University, and he employed his wife Annette as a lab assistant (she could not be hired directly by Brown at the time due to "nepotism" policies).
In Rhode Island, they had their second son, Ben, and then their daughter, Suzanne. Providence was their permanent home, but over the years they spent extended periods of time elsewhere on sabbaticals. In 1969 John and family spent a year with the University of California San Diego through a NIH Fellowship. In 1976 the family spent a year in Stockholm, Sweden, where John was a Fogarty Fellow at the Karolinska Institute. In 1983 he spent a partial year in Adelaide, South Australia at the University of Adelaide, and then an additional partial year at UCSF. He was a Section Chair and Acting Chair at Brown University in the 1980's and 1990's. He visited numerous times over the years with colleagues and friends in Osaka Japan.
John was passionate about civil rights and equal rights for women, and wasn't shy about making points when he felt it important. He advocated for changes in policies and procedures to increase representation from these groups in Brown faculty and in the sciences as a whole. In 1965, a partnership between Tougaloo College and Brown started, and John was one of the first 2 associate professors to teach in the exchange program at Tougaloo. He was vice president of the Martin Luther King Jr elementary school PTA in Providence from 1970 thru 1972.
John was an avid supporter of the Audubon Society, and was a member of the board of directors of the RI Audubon throughout the 1970's and served as Vice President of the organization for several years. He and Annette participated in the Midway Island annual bird count as well as bird counts in other parts of the world. He also spent several years sitting in the dark in spring near bodies of water to count frogs by their sound.
John's enthusiasm for understanding the development of an egg into a complex organism was infectious. His science was primarily "pure" science – gaining an understanding of how biology works in its most fundamental form. He provided fertilized chicken eggs and fertilized frog eggs to his children's schools for years to help the kids learn science through real interactions and observations. John's career spanned a revolutionary time for understanding and analyzing DNA, and then the role of stem cells. He continued to lecture into his 80's including a lecture in 2017 on the complex ethical implications of using chimera embryos for human organ transplants. He published far too many papers and journals on his own and together with colleagues (including his wife) to mention here. He received grants from many organizations over the years including several from the NIH, the NSF and the Muscular Dystrophy Association.
He was quick with a joke, sometimes quick with a barb. He was fierce in his advocacy for the disadvantaged. He was very proud of his kids. He was influential to many undergraduate and graduate students at Brown over the decades, as well as colleagues. He loved his wife more than words can express. He did his best as a father, husband and human. He will be missed.

Per his wishes, there will not be a memorial service.

In lieu of flowers please consider a donation to RI Food Bank or Planned Parenthood.
Read More
To send flowers or plant a tree in memory of John Russell Coleman, visit the Tribute Store.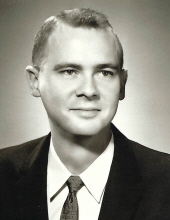 Thank you for sharing your
memory of John
Provide comfort for the family by sending flowers or planting a tree in memory of John Russell Coleman.
No thanks, please don't show me this again.