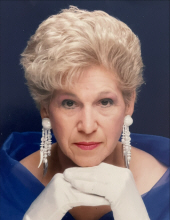 Obituary for Jacqueline Rosalie Dong
Jacqueline "Jackie" Rosalie (Wheeler) Dong, 92, of Cranston passed away with her loving family by her side on Sunday, October 9, 2022. She was the wife of the late Arthur (Hock Yick) Dong.
Born in Providence, RI, she was the youngest daughter of the late Robert George Wheeler and Mary Leola (Johnson) Wheeler.
She was a loving sister to her late sisters, Daisy C. Williams, Lorraine Gauthier, Isabel Gibson, Helen Boick, Bernice Corbin, Mary McKinny and Geraldine Gauthier.
She was a loving mother and grandmother and is survived by daughters Sharon L. Dong (Robert Chin) and Debra (Dong) Phifer (Michael), and the late Arthur H. Dong. She also leaves behind a stepdaughter Choi Nung Ng, a stepson Yiu Ching Tsang (Shou Fong), former daughter-in-law Shari A. Goldstein, and (23) Grandchildren who she adored, Kimberly Reid, Deborah Brown (Dennis), Arthur Goldstein (Melissa), Robert Goldstein (Christine), Cheryl Rose, Carrie Javier, Thomas Dong (Angela), Cynthia Dong, Braden Dong (Ashley), Cathee Imus (Barry), Jessica Patterson (Jason), Laura Phifer, Michele Phifer, Serena Hassan (Abdul), Terry Tsang, Nora Ng, Ginny Ng, David Ng, Raymond Ng, Steven Ng, Tommy Ng, Tony Ng, Sindee Ng and (31) Great Grandchildren, and many loving nieces, and nephews. Also, her loving Godson Robert " Bobby" DeLomba
Jackie was a member of the First Congregational Church and Senior Center in Brimfield, MA. She had a passion for crocheting, knitting, and sewing. Those who love her will always remember her strong work ethic, and her willingness to help anyone. Everyone loved Nana!
Contributions in her memory may be sent to:
National Alzheimer's Association
225 N. Michigan Avenue, Floor 17
Chicago, IL 60601
www.alz.org
Read More