Obituary for Gloria Maroni
Gloria (Parrillo) Maroni, 94, retired Providence Journal columnist ("Social Side"), died peacefully Saturday, February 20, 2016, at Our Lady of Fatima Hospital in North Providence, RI. 
 
She was born Dec. 15, 1921, in Providence, RI, to John and Lara (Cipolla) Parrillo.  She is survived by her husband of 66 years, William F. Maroni, her children Patricia Maroni formerly of Cambridge, MA and William J. Maroni of Bethesda, MD, a brother John G. Parrillo of North Providence, and two grandchildren, William E. Maroni of New York City and Lily A. Maroni of Bethesda, MD.
 
She worked at The Providence Journal for more than 30 years, where she created the "Social Side" column and an annual events calendar of "Good Works" in Rhode Island.  Her reporting on Rhode Island's social and philanthropic activities supported such organizations as The Newport Music Festival, The Providence Preservation Society, Redwood Library, and Shake-A-Leg Foundation among many others. 
 
She and her husband were founding trustees of the North Providence Union Free Public Library and fundraisers for the Classical High School Choir.
 
She will be remembered for her loving devotion to her family, her genuine humility and keen wit, and her ability to make everyone she met feel valued. 

A Funeral Mass will be held at 11 a.m. Friday, Feb. 26 at the Franciscan Missionaries of Mary Chapel, 399 Fruit Hill Ave., North Providence.  The burial will be private.
 
In lieu of flowers, memorials are suggested to the Providence Preservation Society.  

​
A Remembrance:  Gloria (Parrillo) Maroni
By William J. Maroni
 
 
Our mother lived her life with the kind of quiet strength and generosity that is too rare today.  Never one to make herself the focus of attention, she believed in elevating others.  She died peacefully at age 94 on Saturday, February 20, 2016, at Our Lady of Fatima Hospital in North Providence, RI. 
 
Born between two World Wars to immigrant parents who made their home in Providence, she and my father were members of what Tom Brokaw called "the greatest generation," a label based on character more than a year of birth.
 
Gloria Parrillo and William F. Maroni first met when they were in their mid-20s while planning a multi-class high school reunion after WWII ended.  They married in 1949 and began life as newlyweds in Watertown, MA.  While my father was finishing his studies at MIT, she worked in the Industrial Liaison Office of the university.
 
After settling in Rhode Island and starting a family, she easily transitioned from working spouse to working mother but with one caveat: Gloria always made sure she was home to greet my sister and me at the end of every school day.  In the 1950s and early 1960s, no one called it "having it all" or "work-family balance."  Our mother simply knew we would have a lot we needed to share, on good days and bad.  She planned her work and bus schedule to be at home to praise, support, counsel and console, but mostly to listen.  She was a great listener, which is one reason she was such a good wife, mother, grandmother, and newspaper woman.
 
It's been said that newspaper writers are not born, but made, and in our mother's case it would be more accurate to say self-made in what was then predominately a male-dominated business.  These were days when smoky newsrooms were characterized by the continuous clamor of typewriters and occasional ill-tempered bosses on deadline. 
 
At The Providence Journal, she earned great respect, quickly becoming the expert on etiquette for weddings and social events.  She took her work seriously, but maintained a sharp sense of humor.  One example is the list she compiled of the most entertaining questions she received starting with, "What do I do with the tissue paper that comes with the invitation and RSVP card?"
 
She was a master at typing what seemed like 1,000 words a minute while simultaneously answering a visiting socialite's questions, scheduling a new assignment, and soothing a family crisis taking place in the phone receiver cradled under her chin. 
 
When Gloria created her weekly column about Rhode Island's social life, it was an immediate hit – no small accomplishment for a working mother of two without a journalism degree.  Thanks to her well-written "Social Side," people no longer had to say, "I suppose you just had to be there."
 
"Social Side" was far more than a who, what, when –and what did they wear – accounting of social events.  Gloria's stories and annual events calendar of "Good Works" in the state helped support the philanthropic and cultural efforts of many organizations.  Her column's popularity was due to her genuine humility, insatiable curiosity, and respect for the people and institutions about which she wrote.  Whether covering an important charity, historic or music festival, or even Rhode Island's modern-day Jay Gatsby's and Daisy Buchanan's, her words were always respectful without fawning, descriptive without distain, and joyful without jealousy. 
 
As her escort and part-time photographer on work assignments, our father loved everything they did together.  My mother may have been the one moving about, taking notes and following a good story, but Bill was her safe harbor in the crowded room.
 
As much as she loved her work at The Providence Journal during its heyday, Gloria had other pursuits.  She took an active interest in the development of Rhode Island College's Henry Barnard School.  She and my father were founding trustees of the North Providence Union Free Public Library and fundraisers for the Classical High School Choir.  And there were times when a charitable event from her column would quietly become her personal pastime.
 
Her true passion and pride were reserved for family.  She was known for her sharp wit, keen observations, and intelligent eyes that never stopped moving, taking in every detail.  Her small stature and reserved ways belied a fiery spirit.  Her family and closest friends knew her as a woman who held strong and sometimes stubborn views on issues that truly mattered. 
 
Gloria was happiest at home, hosting large holiday dinners and taking great pride in keeping a beautiful home.  She relished a house full of her children's friends and was part of their lives from grade school through adulthood.  And then there was her love of children – the grandkids, her brother's children, and assorted school-aged neighbors. 
 
She will be remembered for her devotion as a wife, mother, grandmother, and sister – and for her talent of always shining the spotlight on others rather than herself.  It's a trait that may be common among people of her generation, but Gloria Maroni made it a daily practice.  It was who she was. 
 
She celebrated others' successes and made everyone she met feel valued.  She'd never want to be "the story" herself, but in all she did, she lived a life worth celebrating, too.
Read More
To send flowers or plant a tree in memory of Gloria Maroni, visit the Tribute Store.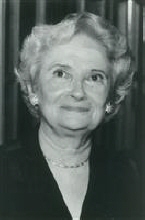 Thank you for sharing your
memory of Gloria
Provide comfort for the family by sending flowers or planting a tree in memory of Gloria Maroni.
No thanks, please don't show me this again.