Obituary for Elizabeth Chan
Elizabeth Marion Johnston Chan passed away peacefully at home, September 7th, 2023. At her side for the last few days and weeks were her devoted daughter and granddaughter, Diana and Jessica.

Elizabeth Marion Johnston Chan, Betty, as she was known to family and close friends, was the first born to Clarence Johnston and Marion Estelle Pettigrew Johnston, in Manchester NH, on November 29, 1931. She was preceded in death in 2016, by her adored husband, Siu-Chim Chan, of a notable family of Guangzhou China.
Betty is survived by her beloved brother, Robert L Johnston, of Candia NH, and by her two brothers-in-law, Siu-Yu Chan, of Chatham, NJ, who is very dear, and Siu-Kin Chan, of Guangzhou China. She leaves behind, devoted to her, daughter Diana Chan-Chute of Rochester MN, and grandchildren Jessica Chute of Bozeman MT and Ian David Chute of Brooklyn NY. She is survived by her son, Richard A. Chan of Takoma Park, MD, her #1 grandson R. Andrew Chan Jr. (Erica) and great granddaughter Georgia of Lexington MA; and son James A. Chan (Cynthia) of Bethesda MD, and grandchildren Lindsay of California, Ryan, and Kelsey, of Bethesda, MD. Betty was absolutely and unwaveringly devoted to all of her children, grandchildren, and great granddaughter, and nieces and nephews around the world.
Betty and her brother grew up on a small farm in Manchester NH , through the war and The Great Depression. She skipped kindergarten, and became a voracious reader. Betty was the first in her family to go to college, attending the University of New Hampshire. First semester, she met her future husband, a graduate student. They married on June 9th, on the campus of UNH. Their marriage was reported, on the front page, above the fold, in the Boston Globe. "East, West, Meet, Marry in a Campus Romance". Betty and Chim enjoyed dancing with each other until his death in 2016.
She went off to college in Durham NH, met her future husband, a graduate student who swept her off of her feet with his worldliness, intelligence, and artistry. Their wedding was during her Chemistry Final Exam. She move to New York City with her new husband, attended Barnard College, lived a year in Hong Kong with her parents in-laws, absorbing her husband's family's heritage, learning their language, traditions, and friends. She returned to her husband in New York City. With their growing family, they moved to the suburbs, to Westport CT, where they planned on living to the end of their days. John Nicholas Brown was so impressed with her husband (brilliant out side the box solutions), that Brown U offered him an appointment that he couldn't refuse. Betty and family relocated to Providence RI in 1965.
With 3 children, a busy life, and a talented, much sought-after engineer husband, she later finished her Bachelor's degree and subsequently a Master's degree in Education, at Rhode Island College's night school, to be a teacher, in order to help support her children's attendance of private school. She taught 3rd and 4th grade in the Exeter RI Public School System, retiring after 28 years.
Betty was a proud Scotswoman, a Johnston on her father's side Nonquam Non Paratus, Pettigrew on her mother's side. Her interest in history and family is reflected in her very extensive genealogy work of her family and of her husband's, taking a sabbatical year to focus on these genealogies. She led her family on multiple trips to Scotland and England, including visiting the Clan castle, Lochwood Towers, in Dumfries, Scotland.
Betty was an active member of the Unitarian Universalist Church and the Women's Alliance, with many long friendships maintained from both organizations. She was active in the local League of Women Voters, adamant that people vote, even provided transportation to the polls if needed.
Betty was constant iin her goal to be a good Chinese wife in the old ways, to her husband. As the eldest son, he had very clear responsibilities to the family. They made multiple trips to China and to Hong Kong to stay connected with his friends and family. She and her husband were steadfast in maintaining the family traditions and rituals, honoring the elders and the deceased.
Later in life, they wintered in Aruba, summered on Hog Island, and every Christmas were in NH..
After their children had grown and gone, Betty and Chim spent Christmases at their place at Lake Winnipesaukee where Betty's brother also had a place, so the two families were together. Soon, their daughter and her two children joined them there, every Christmas, building memories, and helping with the endless stairs.
Her husband retired, and his first purchase was a sailboat (a 25 ft O'Day). They joined the Bristol Yacht Club, sailed almost every day for years, and enjoyed a new kind of life, eventually doing Tuesday night races with their daughter.
With the purchase of the land on Hog Island, they had a cottage built, a skiff purchased and spent summers on Hog Island. They enjoyed that their daughter and two children, from the Midwest, spent summers with them on Hog, sailing, racing, tubing, clamming, swimming, playing bridge, building memories together. All of their grandchildren came together on Hog Island for Chim's birthday in July, and for Field Day in August.
When Betty retired a few years later, they acquired twelve weeks (January February March) of time share in Aruba. Tennis, scuba diving, windsurfing, pool yoga. Most importantly, they danced. They were an unforgettable couple.
Calling hours will take place on Friday, September 15, 2023, at the Monahan, Drabble & Sherman funeral home, 210 Taunton Avenue, East Providence, RI, from 6:00pm - 8:00pm, and Saturday, September 16, 2023, from 12:00pm - 2:00pm. A memorial service will take place at 2:00pm. A collation will follow at the University Club, 219 Benefit Street, Providence, RI 02903.
Siu-Chin Chan's Obituary: https://www.mkds.com/obituaries/Siu-Chim-Chan?obId=915063#/celebrationWall"
Read More
To send flowers or plant a tree in memory of Elizabeth Chan, visit the Tribute Store.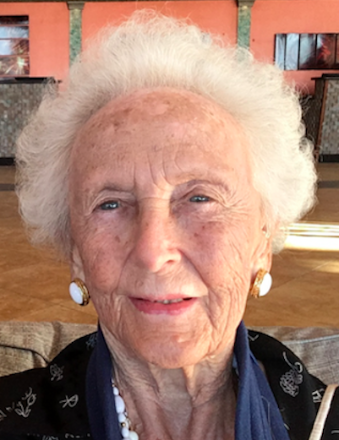 Thank you for sharing your
memory of Elizabeth
Provide comfort for the family by sending flowers or planting a tree in memory of Elizabeth Chan.
No thanks, please don't show me this again.