Obituary for Catherine C. De Meo
Catherine De Meo died on Friday, October 15, 2021, in Providence, where she had been born ninety-four years earlier. She was a child of the Depression who worked her way to success but never lost her compassion. She was a fiercely loving wife and mother. She was everyone's best friend. She was a lifelong fighter for social justice. She was a fan of both football and opera. She was a force of nature.
One of the last things Catherine said was, "It's been quite an adventure."
Born to Italian immigrants Concetta and Antonio Cardente, Catherine didn't speak English until she started school. After her father became ill, shortly after she was born, she was raised by her mother on Federal Hill. She learned needle arts and other skills at Federal Hill House and graduated from Central High School in 1945. She was a member of the Rhode Island Honor Society.
At fourteen, she lied about her age (adding a few years) to kick a press at the United States Rubber Company, and later, she lied about her age (subtracting a few years) to keep working, as a bookkeeper and accountant, until her retirement, at age ninety. She had worked in the jewelry and construction industries, but her favorite job was her last one, helping artists and nonprofits keep impeccable books at Aaronson Lavoie Streitfeld Diaz and Company in Cranston.
Catherine's training as an accountant limited her tolerance for waste and inefficiency, but she was profligate with her gifts and time. She was such an accomplished cook that no other food will ever taste as good. She started her Christmas baking in October, storing dozens and dozens of cookies in the downstairs freezer. She was an expert seamstress who designed and made classically beautiful clothes for herself and her family.
Catherine understood social justice not as ideology but as simple common sense, and lent her support to progressive candidacies, civil rights organizations, and the Catholic reform movement. She joined the Women's March in Washington, D.C., at the age of ninety. She was a member of the Genesis Community. Not one to slow down, even as a nonagenarian, she served on the board of Hamilton House, an adult learning exchange, and was its treasurer until 2020.
After selling the house she'd lived in for sixty-three years, Catherine moved into, fittingly, an independent-living apartment at the Village at Waterman Lake, where she promptly joined the current events discussion group and exercise class and made new friends.
Whatever she did, wherever she went, she was always elegantly dressed and coiffed. Her beauty was ageless, and her smile was radiant.
The biggest love of Catherine's life was her family. She married Vincent De Meo in 1952, and shared his vivacity and curiosity. They found a little house on a lake in Greenville and made it the base of a busy life that revolved around work, play, art, and love. Their children dedicated a park bench on their sixtieth wedding anniversary, at Snake Den State Park in Johnston, where they had gone on long walks together.
Vincent died in 2012, and he and Catherine leave behind their three children and their spouses, David DeMeo and Mary Kiernan, Paula DeMeo, and Melissa DeMeo and Chris Belden; nine grandchildren; several great-grandchildren; a dear niece, Sara DeMeo; and many, many wonderful friends.
Catherine ended her life with the same combination of pragmatism and generosity as she lived it: by donating her body to the Warren Alpert Medical School of Brown University.
A celebration of Catherine's life will be held in February 2022. Donations in her memory may be made to the ACLU Foundation of Rhode Island (128 Dorrance Street, Suite 400, Providence, RI 02903) or to Central High School (write The Catherine Cardente De Meo Memorial Award in the memo line, 70 Fricker Street, Providence, RI 02903), for an award that will be given annually to a young woman pursuing a career in business. Or you can watch a Patriots game or listen to a Puccini aria. Or tell someone exactly how much you love them.
Read More
To send flowers or plant a tree in memory of Catherine C. De Meo, visit the Tribute Store.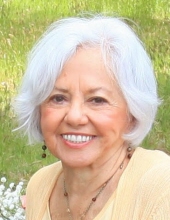 Thank you for sharing your
memory of Catherine
Provide comfort for the family by sending flowers or planting a tree in memory of Catherine C. De Meo.
No thanks, please don't show me this again.