Obituary for Andrea Williams
Andrea Williams of Providence, RI, has died at the age of 84.  Longtime editor and assistant to noted economist John Kenneth Galbraith, Mrs. Williams was a rare intellect with an enthusiasm for history and politics.  She led a life of travel, culture, wry humor, and grace.
            Born Andrea Douglas Hill, Mrs. Williams graduated from the Mary C. Wheeler School in Providence and went on to Smith College where she majored in American Studies, graduating with a BA in 1950.  Following a brief and apparently delightful sojourn in New York where she shared an apartment with Wheeler classmate and close friend Elwyn Gammell, Andrea married John ("Jack") Chauncy  Williams of Warrenton, VA in 1955.  The union ended in divorce in October of 1956, and it was then that Mrs. Williams' career took flight as she took a job for Professor Galbraith at Harvard University.  The two quickly became the perfect team, working together closely for forty-seven years.  Although officially she was Book Editor and Personal Assistant to Professor Galbraith, in reality her duties and contributions far outstripped the parameters of her job description.  Galbraith described her in his 1981 memoir, A Life in Our Times:
                                        
[F]or the undoubted volume and the alleged quality of my writing, there is…a[n] explanation.  That is Andrea Williams.  In 1958, for coping with the correspondence that came in the aftermath of The Affluent Society and for work on The New Industrial State, which I had then in mind, it occurred to me that I needed better help than the purely mechanical typing talent on which until then I had relied.  I let my need be known.  My first applicant was a handsome blond woman, a member of an old Rhode Island family, a recent graduate of Smith, who was of superb humor and, it later developed, of enduring tolerance.  She had recently been released from marriage and was a refugee from the New York publishing subculture where she had served as personal assistant to Thayer Hobson, president of William Morrow Company.  Andrea Williams and I formed a partnership that has lasted at this writing for twenty-two years.  She did not, despite my best persuasion, accompany me to India.  [Editor's note:  a lifelong Democrat, Galbraith served as United States Ambassador to India under the Kennedy administration.]  A Republican when possible, she served during those years as an aide to Elliot Richardson, then an emergent figure in Massachusetts politics, and as an editorial assistant at Houghton Mifflin, all the while awaiting my return.
 
Andrea has managed my office and a succession of talented assistants who have loved their employment because they loved her.  She has kept a watching brief on our household economy, on our friends and their needs, on my publishing contracts and commitments, and she has assumed charge of my travel, bank account and income tax.  She has regulated the tourist flow—the considerable number of travelers who, after viewing Concord, Lexington, the Old North Church and Harvard, are moved, however oddly, to view Galbraith.  But most of all she has been my editor.  Few writers in any language can have been so favored.  My spelling is often impressionistic; my punctuation is erratic; so more rarely is my syntax; my memory, though generally good, is subject to lapse, often under conditions of the greatest certainty; my sense of taste is fallible; and so too is my impression of what is or is not clear.  All these faults are corrected to near perfection by Andrea Williams.  Nothing, literally nothing, that I have written for publication in the last twenty-two years has escaped her scrutiny. 
 
The discipline for which I am sometimes admired is the clear, objective discipline of my beloved friend.
 
             James Galbraith, son of Professor Galbraith and himself an economist, corroborates this assessment.  "She imparted an amazing stability to every aspect of Dad's work—decade after decade.  Staff, correspondence, editing—all went through her.  And the continuity she provided meant that the great archive, now at the John F. Kennedy Library, is really her monument."
            Regarding Mrs. Williams' relationship with the Galbraith family, James said, "I would describe her as an anchor.  To me growing up she seemed an immovable presence, always to be relied on, but only sometimes in direct view.  I think she preferred that."
            In addition to her dedication to her career, Mrs. Williams had a keen interest in American history, perhaps in part because she herself was a direct descendant of Mayflower passenger and Plymouth Colony leader Elder William Brewster.  In her later years she became a member of the National Society of the Colonial Dames of America, an association dedicated to the preservation and restoration of historic sites. 
            In 1994, Mrs. Williams and her mother, Cathleen Hall Hill, moved to Laurelmead, a retirement community in Providence, Rhode Island.  In typical fashion, she served on the Health and Fitness Committee and was one of the editors of The Laurelmead Journal.  For much of her time there she commuted to Cambridge to continue working at Harvard.  "She had a lot to give," said Rosanne Moffitt, Health Services Coordinator of Laurelmead. 
              Mrs. Williams leaves a cousin, Melissa Costa of Portsmouth, NH; two goddaughters, Sally Jencks Lodge and Laura Hope Gammell; and innumerable friends.
 
A memorial service for Andrea Hill Williams is planned for Saturday, August 10th at 10:00 am at the chapel at Swan Point Cemetery in Providence, RI.  In lieu of flowers, those who wish may send donations to the Cathleen Hall Hill '26 and Andrea Hill Williams '50 Scholarship Fund at Smith College, which Mrs. Williams established in her will.  Donations are also being accepted in Mrs. Williams' name at the Laurelmead Employee Education Fund (LEEF) at Laurelmead, 355 Blackstone Blvd., Providence, RI.
          
           

Saturday August 10th at 10am in the Chapel of Swan Point Cemetery, Providence

To send flowers or plant a tree in memory of Andrea Williams, visit the Tribute Store.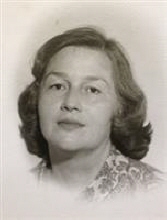 Thank you for sharing your
memory of Andrea
Provide comfort for the family by sending flowers or planting a tree in memory of Andrea Williams.
No thanks, please don't show me this again.